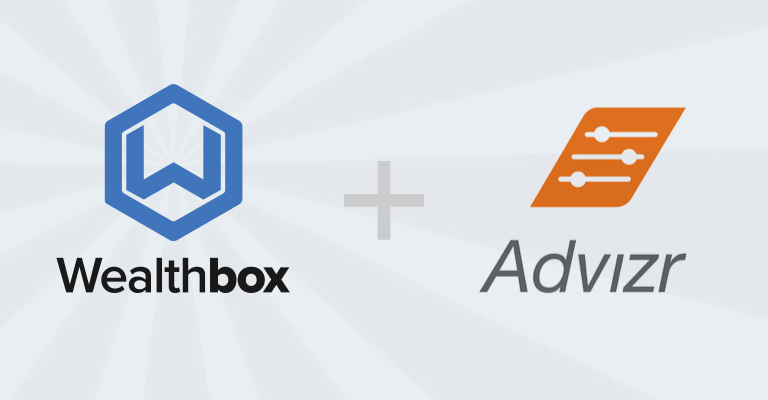 A Sweet Integration
CRM software and financial planning software are the two most popular tools that financial advisors use, and they go together like brownies and milk. So today we're happy to announce a sweet integration between Wealthbox CRM and Advizr.
Financial planners using both Wealthbox CRM and Advizr's financial planning software will have single sign-on capability. Users can now easily send client data from Wealthbox CRM to Advizr and even import all of their existing client data with the click of a button. Ultimately, the integration is all about a simpler user-experience and saving time in managing client data between the two applications.
Happy Customers
Wealthbox and Advizr have many happy customers in common, one of which is the fast-growing XY Planning Network, co-founded by Michael Kitces and Alan Moore. In today's press release, Alan Moore was quoted…
"Advizr and Wealthbox CRM are two of the most favored and adopted technologies by XYPN members and this time-saving integration will add even more value to our stack of preferred technology offerings for our advisors."Alan Moore, XY Planning Network
Webinar Demo
Wealthbox and Advizr will hold a joint webinar to provide a demo of this integration on Thursday, June 30th, at 4pm ET. Advisors, register now.
Wealthbox users: To enable the Advizr integration, go to "Personal Settings" and "Authorized Applications".
The Wealthbox API
This latest Wealthbox integration has been enabled by the Wealthbox API that we released earlier this year. We're delighted that Advizr chose Wealthbox to be the first CRM technology to integrate with their modern financial planning software application.
Stay tuned for more integration partner announcements enabled through the Wealthbox API platform.