Priya Malani, cofounder of Stash Wealth
Not-your-father's-advisory-firm meets not-your-father's-CRM.
Priya Malani is cofounder and principal at Stash Wealth, based in New York City. Stash Wealth educates and empowers H.E.N.R.Y.s (High Earners, Not Rich Yet) who are largely ignored by the traditional financial firms.
The Stash Wealth team in New York City
With a team of young, smart, tech-savvy advisors, Priya's financial planning firm is growing by leaps and bounds, in part by using the latest online tools and marketing techniques. Her tech-forward business, where online app usage is native to their group, offers a lens into the future of the savvy, tech-empowered financial advisor.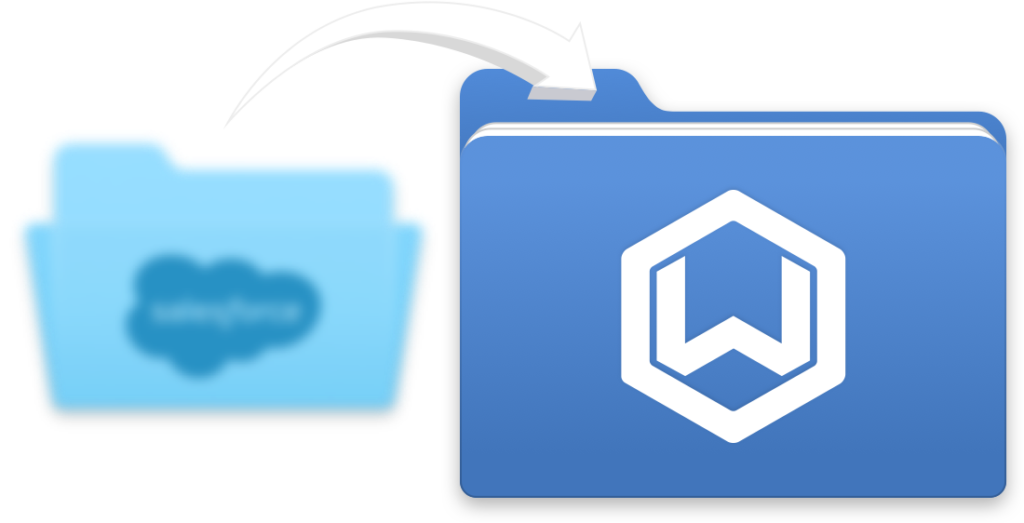 A former Salesforce CRM customer, Priya and her team had their "aha moment" of simplicity combined with power in Wealthbox back in 2016. Since switching to Wealthbox, she's been a happy customer, and has been helpful to team Wealthbox with feature requests and opinions on usability and product design.
Because Priya is a power CRM user and savvy email marketer, we asked her to join the beta user program to help us test and further refine the new "Wealthbox Mail" feature within Wealthbox 3. Wealthbox had 500 users in the beta test of Wealthbox Mail since last summer and the Stash Wealth team was one of the most sophisticated (and delightfully demanding!) in its use of Wealthbox Mail, a unique, modern fusion of CRM and email.
Read the Q&A exchange below between Priya and Wealthbox's Caroline Ward, who manages beta test programs for Wealthbox.
Wealthbox's Caroline Ward with Stash Wealth's Priya Malani
Q&A with Priya Malani, CEO of Stash Wealth
Wealthbox's Caroline Ward:
Hey Priya, thanks for taking the time for this Q&A about beta-testing the Wealthbox Mail features within Wealthbox 3.
Stash Wealth's Priya Malani:
Hey Caroline! You're welcome and I'm happy to share my experience.
Caroline:
Stash Wealth is the type of tech savvy customer we like to watch – and listen to – very carefully. We're thankful for your user-testing input into the product design of Wealthbox Mail. How would you describe your experience as a Wealthbox beta tester?
Priya:
It's great being part of the Wealthbox beta test program. There's a certain amount of "fun" I suppose in experiencing these new Wealthbox features before everyone has them. It feels like one's in on a secret of sorts. But what's really cool is that your team is objectively analyzing my usage of the new feature in the system – which I don't think about – while also listening to my subjective feedback on the interaction flow, visual design, and value of the feature. It's fascinating to see how your team at Wealthbox approaches the beta program like a scientific experiment.
Caroline:
So you don't feel like a guinea pig?
Priya:
No, I feel like a boss!
Caroline:
Haha, how so?
Priya:
As a power user of CRM technologies, I know that my opinions matter to the team at Wealthbox. My feature requests and suggested enhancements get not only acknowledged but many actually get designed and built in Wealthbox and, well, that's empowering. I mean sometimes your team delivers a feature request within a day!
Caroline:
Hey we try! Our customers are at the heart of our product design process. …So tell us how you tested and now regularly use a few features in Wealthbox Mail.
Priya:
At Stash Wealth we're on the Wealthbox Pro plan that includes the new Wealthbox Mail feature. What I love about it is I don't need to toggle between CRM and email applications anymore. It's all in one place in Wealthbox, and it's all connected together in a way I just haven't seen in any CRM before. For instance, when I receive an email, I can instantly create a new contact, add to a contact, start a workflow, assign a task, etc. The unique design of how this works is amazing. It's all so intuitive.
Caroline:
What's an example of a feature in Wealthbox Mail that you beta tested and were influential on?
Priya:
Oh there were several I suppose. As an experienced email marketer, I think my input into the "email templates" feature of Wealthbox Mail had a helpful influence on your team's design thinking for the way that works.
Caroline:
Yes, it definitely did. Please tell us about that…
Priya:
I use email templates to communicate with our clients on their birthdays. We use a Stash Wealth theme with Wealthbox's "mail merge tags" within the template to further personalize the email. At Stash Wealth, we like our email communication to be visually appealing and brand reinforcing, and the Wealthbox Mail templates allow us to have a consistent, tailored message to our clients.
Caroline:
What are some other features you beta tested for us and now use in Wealthbox Mail?
Priya:
The "multiple signatures" functionality in Wealthbox Mail is used widely in our firm. We are able to have internal and external signatures, which further personalizes our correspondence. I know that some firms, for example, are required to have disclosures in their signatures for compliance purposes as well. This works great.
The open-rate and click-through tracking features in Wealthbox Mail are amazing. Every day we're sending out and following up on financial planning proposals. So it's insightful to see if a prospect has opened an email or clicked on a link to a proposal, blog post or an article that we shared.
"The open-rate and click-through tracking features in Wealthbox Mail are amazing."
Caroline:
Yes, we've heard that response from other users in our beta-testing program. Knowing when a recipient open or clicked-through is super helpful. Please, continue…
Priya:
My team loves the "Remind Me" feature in Wealthbox Mail. For special emails that we must follow up on, we simply click a preferred time to be reminded if a prospect or client hasn't responded. It's part of the interface, not intrusive or in the way, but super powerful when you need to enable it for a specific email.
Caroline:
Judging from the fun pizza picture of Stash Wealth, it looks like your team is a super collaborative group. How does Wealthbox Mail work for a team environment?
Priya:
One of the cool features that we pushed your team to develop sooner than later is the "shared inbox." At Stash Wealthbox, we set up, via Wealthbox, our "contact@stash.com" address so we can collaborate with the team to share and view emails from certain prospects and clients together. It is great to have our shared email address option within Wealthbox Mail so we can quickly view client emails together as a team.
Caroline:
This has been great. We really appreciate your time with us. There's lots more coming in Weathbox Mail and Wealthbox 3, so stay tuned! All the best in 2018 for Stash Wealth.
Priya:
Thanks, Caroline. All the best to you and team Wealthbox.